Responsible Dog Ownership Month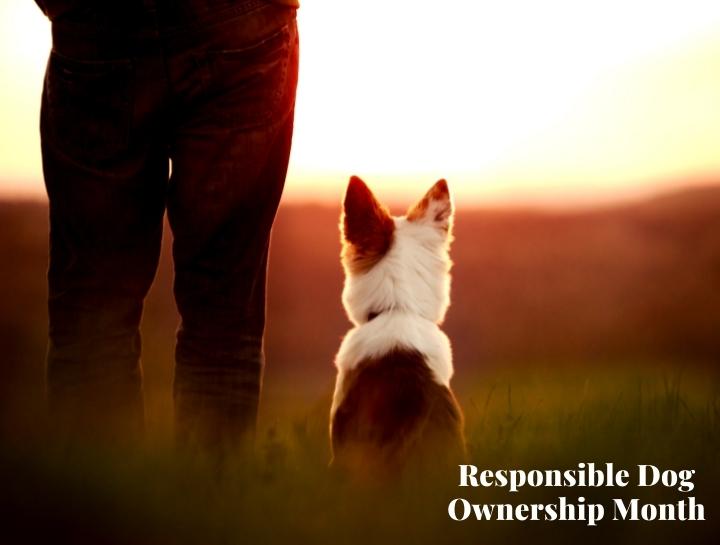 September 27, 2022
Responsible Dog Ownership Month
September is Responsible Dog Ownership Month and Responsible Dog Ownership Day is recognized on September 17. It is the perfect time to review how you can be your dog's best friend and a responsible caregiver.
Make an extra effort this month to give your dog everything they need to be a tail-wagging, toy chasing, treat receiving, overall happy and healthy pup.
Exercise & Play
While it can be easy to fall into a habit of walking around the same block every day, responsible dog ownership involves making sure your dog gets the exercise they enjoy. To celebrate Responsible Dog Ownership Month, help your dog explore a variety of activities. Mix up your daily walk by exploring a new area or park, see if your dog enjoys running or hiking, or spend time playing fetch, tug, or other physically active games. Pay attention to what form of exercise they love the most and incorporate that activity into your regular routine.
Training
Training your dog is a great way to help your dog feel safe, be well behaved, enjoy socializing, and strengthen the trust and bond they have with you. Whether you're training your dog on your own or working with a professional, participate in Responsible Dog Ownership Month by reinforcing your dog's training—and don't forget to bring the treats!
Socialization
Socializing is an important part of responsible dog ownership. It will help your dog enjoy safe and fun interactions with other dogs, pets, and people! Socialize your dog by allowing them leashed meet and greets, taking them to the dog park, and bringing them to spend time with friends and family members.
Safety & Emergency Preparedness
A major aspect of responsible dog ownership is keeping your pup safe.
Make sure your yard is clear of any potentially hazardous objects and is securely fenced in. Any dogs who spend time outside should always have access to water. Heading out for a walk? Ensure your dog's collar, harness, and leash are in good condition and fit well.

Even with these precautions, dogs can get loose. To help make sure your dog returns home safely in the event they are lost, consider microchipping your dog, and be sure to register and update your chip information.
Another important aspect of your pet's safety is being prepared! September also happens to be National Disaster Preparedness Month. Create an emergency plan for your family and be sure to include your pets, not just in your plan but include their medications, food, water, and other items your pet may need in your emergency supplies too.
Health and Wellness
Taking care of your dog's health and wellness is one of the most important aspects of responsible dog ownership. Make sure your dog has regular veterinary checkups and provide them with proper nutrition. Medical needs can vary with age, so it's important to speak with your veterinarian about what your dog needs. Your veterinarian can also help you to assess how much and what kind of food is best to give your dog.
Celebrate Responsible Dog Ownership Month by scheduling your dog's next wellness appointment. Call us today at (602) 942-4282.